Fragances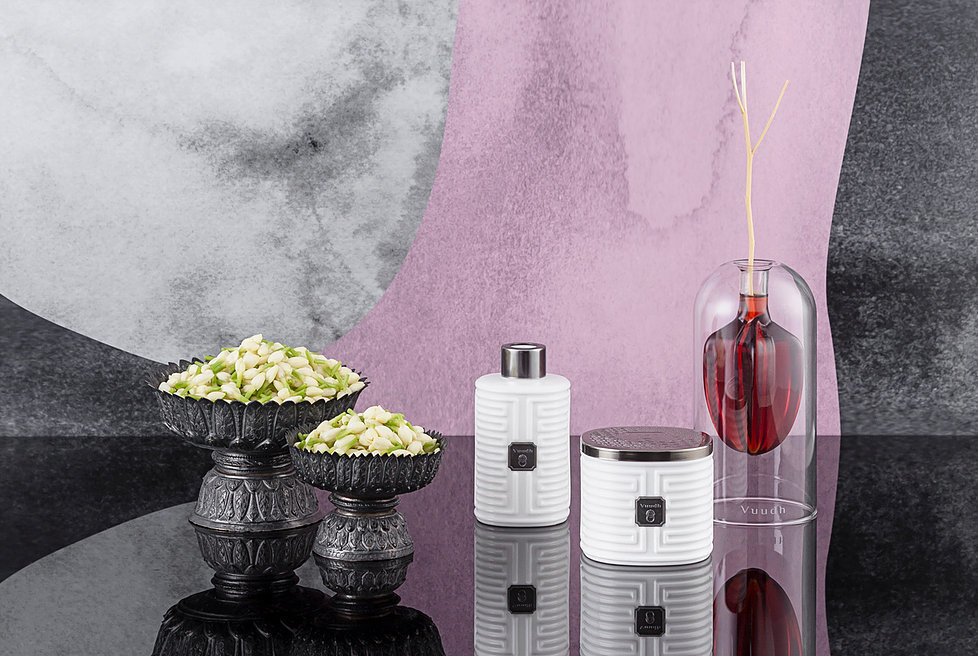 Bangkok - Siamese Jasmin
Walking inside a temple compound taking black & white photographs, capturing the play of light on architectural forms and textures; the sweet scent of Jasmine from intricate garlands fill the tropical air. I felt uplifted with the purity and sweetness of the fragrance.
Siamese Jasmine - is made from Siamese Jasmine, which is harvested directly from the tree only 2 hours during the night, producing 4 times more essential oil and must be processed within 48 hours. Effects: Mood enhancer, relaxing and lifting, relieves stress both physical and mental.
---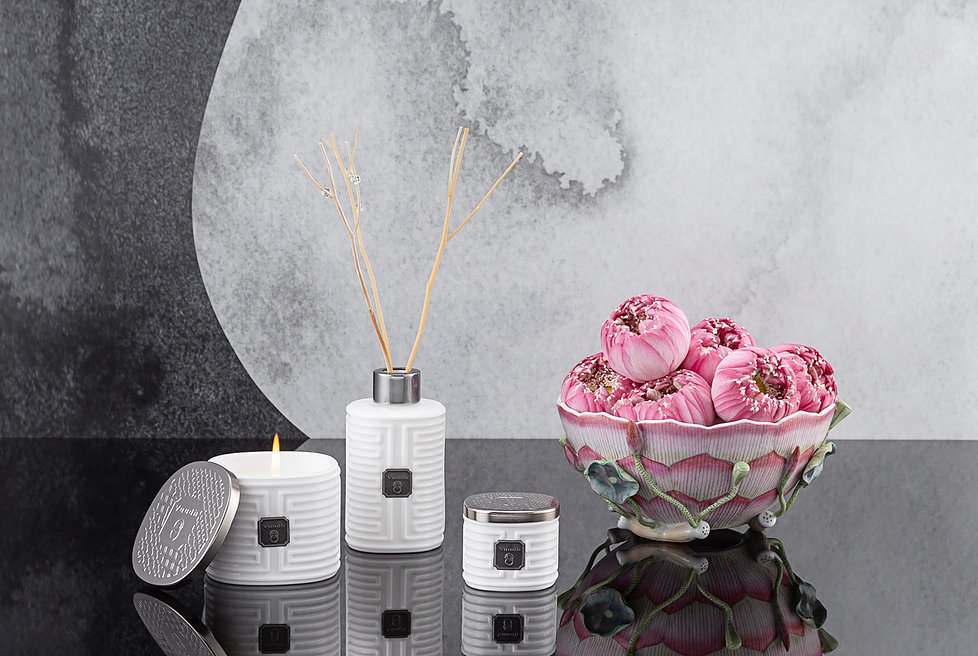 Beijing - Lotus
On a hot summer afternoon, I took refuge under the shade of a willow tree inside the Summer Palace garden. The cool wind carries the scent of white lotus blooming majestically in the emerald lake tantalized all my senses. The pristine white lotus symbolizes purity and enlightenment that we all should aspire.
Beijing - Lotus Flower- Effects: It balances the body and mind, acts as a sedative and has a soothing effect. Ylang Ylang - Oil extracted from fresh flowers. Effects: Suppresses pain and gloom, helps insomnia
---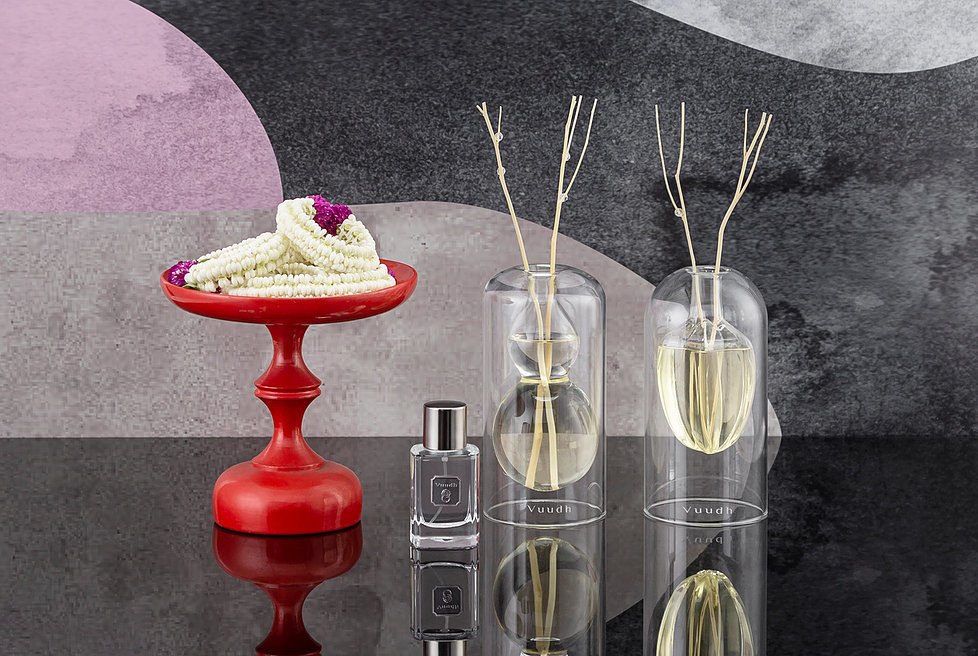 Chiangmai - Himalayas Magnolia
A classic story of a northern love story where a male suitor finds his true love by following the scent of magnolia blossoms adorned her long straight hair; has me looking for a beautiful girl every time I smell magnolia blossoms when I am in Chiangmai.
Chiang Mai - Himalayan magnolia; Michelia alba extract - Calm and relaxation, eliminating stress. Ylang Ylang Essential oil selected from freshly picked flowers - It suppresses low mood and pain, nervous sedative and insomnia
---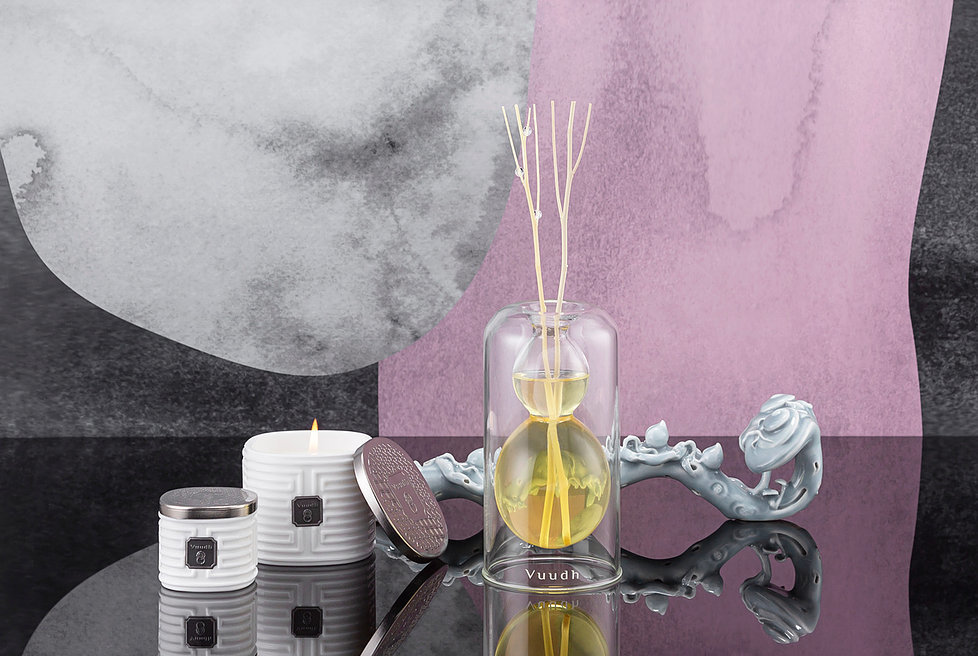 Nanjing - Neroli
Wandering around admiring Thousand Buddha Rock that dates back from Southern dynasties at Qixia Temple northeast of Nanjing, clean refreshing scent of bitter orange blossoms fills the cool evening air. I could not help but to sit down and enjoy the natural uplifting aroma.
Nanjing Neroli - Orange blossom or Neroli; green citrus and floral , neroli oil contributes to alleviating low mood and enhances vitally positive energy. Refreshing, stimulating, reduces anxiety and nervous tension.
---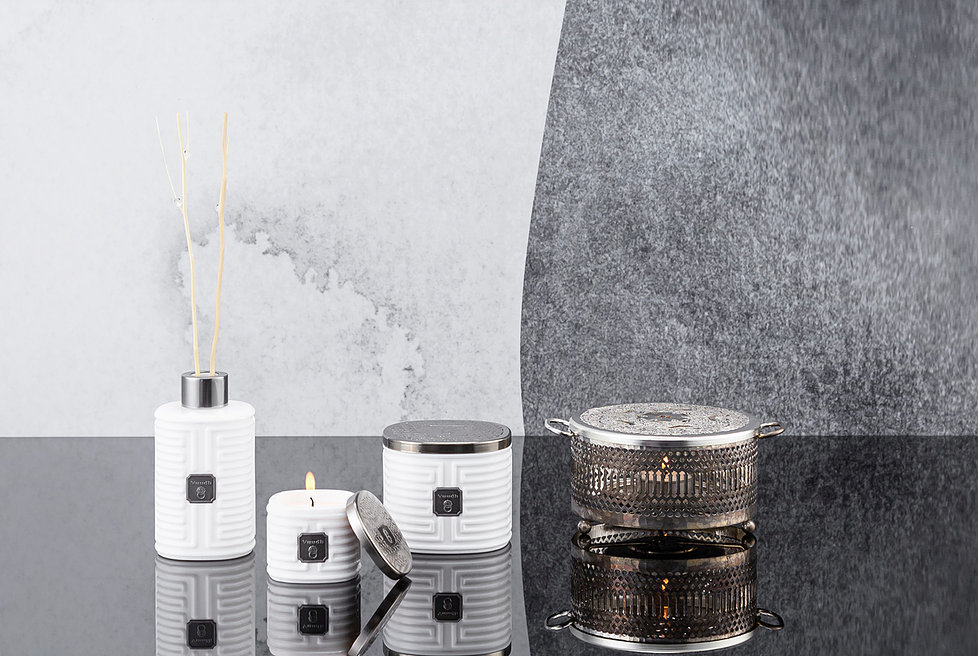 Danang - Basil & Neroli
After a nightlong drizzle of rain, the morning air feels unusually cold sending chills deep inside. A bowl of hot and steaming pho, a local Vietnamese noodle soup, help restores the warmth and soothing comfort. The fragrance of fresh basil and citrus on top of the noodle brings back warm comforting memories of winter in Danang years ago.
Danang – Basil and Neroli; green citrus and floral spicy. Refreshing and reducing stress. Basil oil reived from the leaves of basil herbs. Helps stimulate, energize and uplift the mind. Orange blossom / Neroli: refreshing, stimulating, reduces anxiety and nervous tension.
---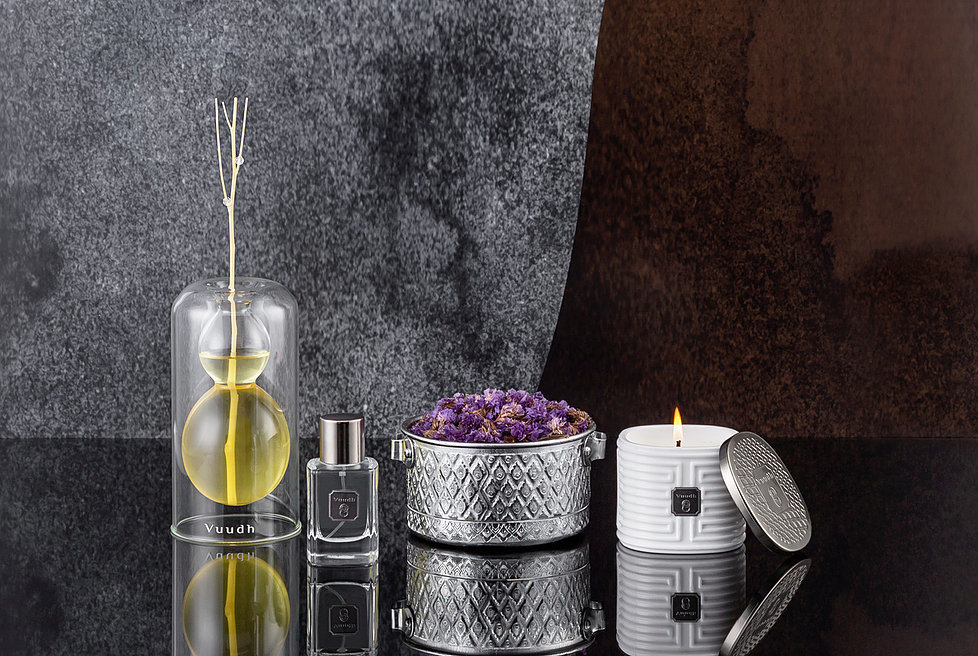 Phuket - Lemongrass & Lavender
Walking down a narrow trail toward a cliff overlooking the Andaman Sea, our jeans brushed against lemongrass releasing the tangy citrus scent that blended with my lavender cologne, creating a unique aromatic scent as we held hands and watched the dramatic sunset from the Pearl of the Orient
Phuket- Lemongrass and Lavender, lemongrass oil; distillation from fresh and dried leaves. Floral fresh, refreshing and reducing stress. Lavender oil; essential oil from the fresh flowering tops. Reduces nervous tension, relaxing.
---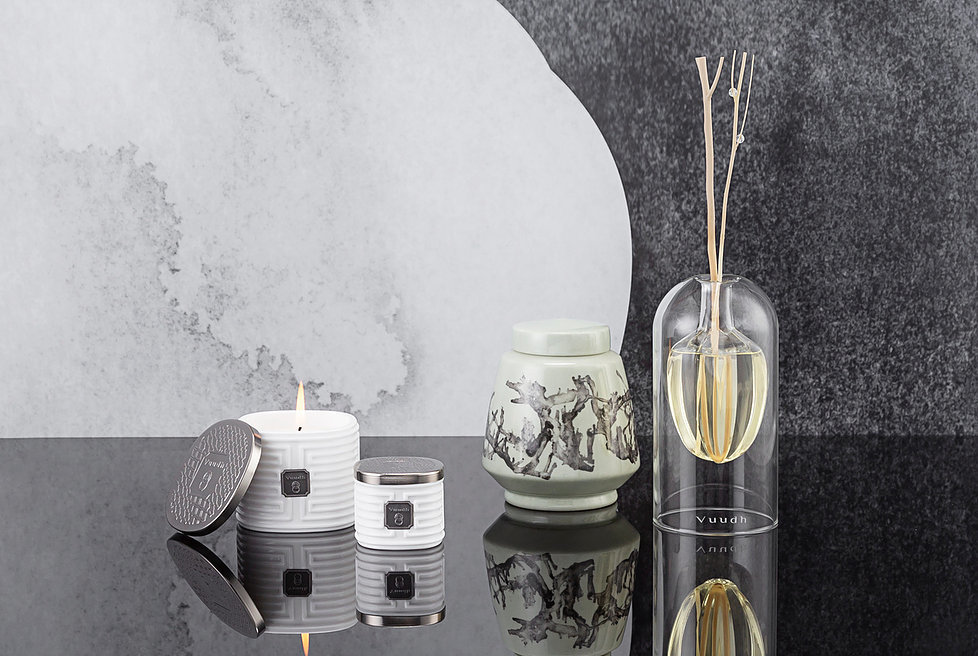 ​Phu Quoc - Pepper & Lavender
The intense heat of summer is made bearable when soft breeze help evaporate perspiration caused by locally grown peppers in every dish during lunch. The fragrant and warming Phu Quoc peppers is the local secret way to deal with summer heat in the tropical island paradise.
Phu Quoc - Pepper and Lavender; pepper oil derived from black pepper Helps you remain sharp and alert. Lavender oil Lavender oil; essential oil from the fresh flowering tops. Reduces nervous tension, relaxing. Cool and herb odour, stimulating and refreshing, reduce physical and emotional stress.